Jaca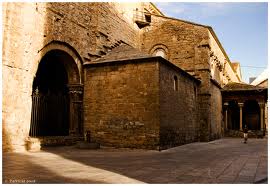 Jaca is an important city in the Aragon Pyrenees situated in the northern part of the Huesca province and near the border with France.  It's a city full of important history, well-preserved landmarks and great natural beauty.  Evidence shows that Iberian tribes, called Jacetanos, settled here in 1000 B.C.  Then in the 2nd century, like many other Iberian settlements, their fate soon fell into the hands of the relentless Romans.  They took over and established it as an important colony from which to increase trade and keep control over the region. With time, Jaca's status only got stronger. When the Christians moved in, they held their courts here and made it the first capital of the Kingdom of Aragon.
Jaca became a very important crossroads for two important medieval routes and remains a key point on the "Camino de Santiago" (Santiago's Way/ Pilgrimage) as well. Much of its medieval past can still be seen today. Inside the 11th century Roman Cathedra, which is the oldest one in Spain, there is a magnificent collection of medieval murals considered amongst the best in the world.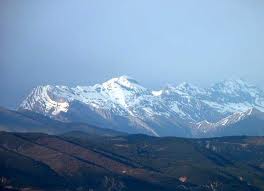 Winter and mountain sports are also very popular in Jaca. There are plenty of well-marked paths for biking or trekking, and many ski and snowboarding competitions are held at the nearby resorts of Candanchu, Formigal, Astun and Panticosa.
During the first week in August of years ending in odd numbers, Jaca hosts an enormous international traditonal folklore music festival.
Highlights:
Casco Antiguo (old center)

Cathedral of Jaca (1076)

Ciudadela (Amazingly well-preserved Fort/ Citadel from 1592)

Puente de San Miguel (Medieval bridge)

Clock or Prision Tower (13th century). This is the only part left of the old royal palace.

Monastery of Benedictine Nuns, with Romanesque door.

San Juan de la Peña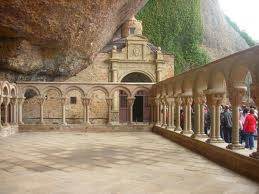 Aragon's first monarchs are buried in this stunning monastery, which is sheltered under an enormous rock.  It has even been associated, to a great extent, with various legends of the Holy Grail. The monastery, just 23 kilometers from Jaca, is set amongst some interesting limestone formations, and a dense and varied forest. This fantastic combination of both environmental and historical value has earned it the prestigious declaration of  both a Natural and Cultural National Monument.
Highlights:
Monastery of San Juan de la Peña (year: 1025)

Romanesque and Mozarabic art

Limestone formations,  forests

Birds of prey living in the rocks

Famous "Balcony of the Pyrenees" lookout spot over the Pyrenean mountain range

Nearby ski resorts of Candanchú and Astún

Monasterio Alto y Santa Cilia de Jaca, village of Santa Cruz de la Seros