Like to take the road less travelled?  Then why not escape the routine routes of touristy Spain and follow in the footsteps of the four ancient civilizations who have led the way through two thousand years of history and culture to leave their legacy on the significant, yet little-known, city of Zaragoza.
Deriving its namesake from the one and only Caesar Augustus, Zaragoza was once an ancient Iberian settlement, an important Roman colony, a thriving Muslim city and a cornerstone of the Catholic Spanish empire. Nowadays, Spaniards know it as the land of top-notch home-grown gastronomy like hearty stews, roasted or barbecued meats like ternasco (succulent milk fed lamb), and some of Spain's best tapas bars.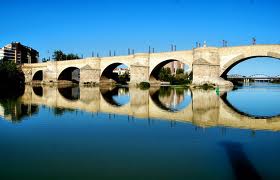 Noble, proud, generous, open and warm are some of the words often used to describe Zaragozans. They are a population known for their strong character and interest in the finer things in life.  As a result, this is a place full of excellent restaurants and bars, superb shopping, fantastic museums, theaters, galleries, concert halls and world-renowned architecture.
Religion has played a significant role in the shaping of Zaragoza's story, so it is not surprising that the countless celebrated cathedrals here have become the focal point of the city. The most famous is the magnificent Basilica of Pilar. One of Europe's (and the Catholic worlds)  biggest and most important Marian Cathedrals, it is built on a site to which the Virgin Mary was said to have come in 40 A.D., in person and pillar in hand, to comfort the Apostle James on the banks of the Ebro river. Thousands of people flock here every year to kiss this blessed pillar, which remains inside today.  Also inside are some beautiful frescoes by locally born Francisco Goya.  To celebrate this magic moment of the coming of the Virgin, Zaragoza holds a week-long festival in October, packed full of processions, parties, concerts, food and fireworks.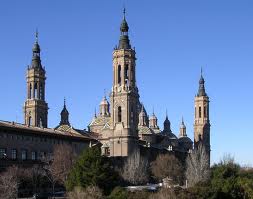 Situated in the northeast of the country on the river Ebro, this ancient city has the fortune of being located between Madrid and Barcelona, Valencia and Bilbao. It is Spain's fifth largest city and is the capital of the immense autonomous region of Aragon.  Diverse and outstanding natural beauty set the scene in this region, while the history here reads like an epic tale of a vast and varied legacy, evidence of which can be seen all over.  You will find everything from pre-historic cave paintings, megalithic dolmens, emblems of the Roman empire such as walls, bath houses, markets and a 6000-seat theatre.  You will encounter archetypal architecture that ranges from the unique Muslim-Christian Mudejar to Medieval, Gothic, Baroque, Renaissance and Modernism. Rarely seen remnants of the once flourishing Jewish communities in Spain can also still be found here, not to mention literally hundreds of fortresses, towers, abbeys, monasteries, medieval stone villages and castles.  History is alive here and cultural tourism is at its best, allowing you to discover evidence on every corner of this country's most important moments.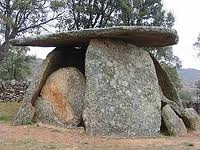 In fact, Spain as we know it today had its humble beginnings here.  The marriage of then-King of Aragon, Ferdinand II, and Isabella I of Castile signified the union of empires that would eventually include Valencia, Navarre (Navarra), Barcelona, and even stretch as far as Sicily, Naples, Sardinia and Greece.  This made Spain, at the time, the most important country in all of Europe. It was also this famous couple who would later agree to fund the explorer Christopher Columbus on his monumental voyage to the New World, thereby entering Spain into a Golden Age of exploration and colonization.
This is a quintiessential Spanish city, with signs of its richly coloured past and kaleidoscope of cultures everywhere to be seen.  It is a true sanctuary, off the beaten tourist track, and  full of wonderful surprises.  Classic and contemporary,  this city may just be one of Spain's best kept secrets.