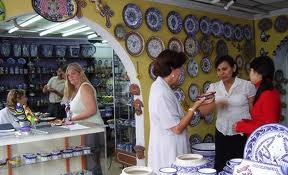 Zaragoza is a perfect city for shopoholics.  You'll find all kinds of traditional shops with local handicrafts, your usual strips of souvenir stores, top brand name fashion boutiques, amazing antiques, various fleamarkets, big department stores, shopping malls and more.  Even more, almost all of it is within easy walking distance! 
In the old historic center of town, as well as in and around the streets of Alfonso I and Don Jaime I, you'll find many small specialised shops, silk warehouses, jewelery, antiques, gift shops, clothes by local designers and fantastic centuries old bakeries. Check out the famous "Fantoba" bakery, which opened in 1860) on Don Jaime I street.  If it's some run-of-the-mill Pilar or Zaragoza souvenirs you're after, then head to Plaza Pilar square where you'll find lots to be sure.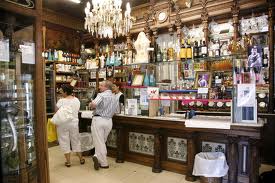 The newer town center starts around Plaza España and goes down Independencia street to Plaza Aragon. From from there it branches out to Constitucion, Paseo de las Damas, Paseo de Sagasta and Grand Via. This more modern area has lots of famous big brand name shops and department stores like Corte de Ingles, along with several shoe shops, stores selling accessories and high-end designer boutiques.
This city has a number of interesting street markets as well.  They can be found in La Romareda, in Plaza Sanfrancisco and in Plaza San Bruno, which is located behind La Seo. The central market is also worth a look.  It's housed in an interesting Moderniste building on a site which has been a market since the 12th century.