If you're tired from a long day of sightseeing, a night of bustling bars or perhaps a big Spanish lunch, why not seek out a bit of nature for some down time or relaxing recreation. Take a leisurely stroll, get some energy from a jog, rent a bike, read a book by a fountain or have yourself a picnic under a tree in one of Zaragoza's great green spaces.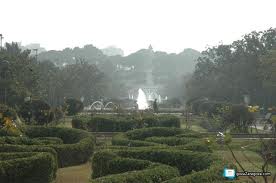 Parque Grande: (also known as Primo de Rivera park)
This is Zaragoza's largest green area.  It's located south of the city and close to Romareda Football stadium.  There are large pedestrian walkways, bike rentals, sculptures and beautiful fountains. You'll also find a Moderniste bandstand from 1908, the Ethnological and Ceramics Museum and the Botanical gardens.
Soto de Cantalobos
This park along the river is located east of the city and close to the historic old center.  Lots of different kinds of wildlife and ecosystems can be found here, along with a riverside forest.
Arboleda de Macanaz:
This tree-lined and gardened park goes along the River Ebro.  To get there, go across Santiago bridge and walk down Paseo de la Ribera.  From here, you'll have a fantastic view of the Basilica of Pilar and the Stone Bridge.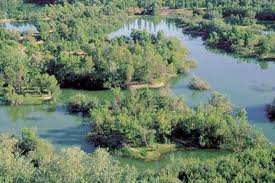 Galacho de Juslibol:
Two kilometers away from the Juslibol area, is Galacho de Juslibol.  It's a riverside woodland with Willow, Poplar, Elm and Ash trees.  A great place for bird watching or walking. There's also a visitor guide center and an audio-visual presentation about the area.
Imperial Channel of Aragon:
This important Canal goes via Pignatelli, and was made as a waterway for trade in the end of the 18th century.  It's a pleasant tree-lined walkway with bike baths, perfect for walking, jogging or cycling.
Park Bruil:
Parque Bruil is just next to the old center.  It has areas for recreation, sports and games for kids.  Bonfires, concerts and festivities for Saint Johns Festivals take place here.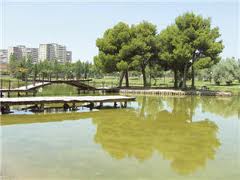 Tio Jorge:
This big park is on the other side of the River Ebro, behind Pilar. It's named after a favorite local hero (Uncle George) from the French- Spanish war.  Lots of sports competitions are held here, as well as festivals like "Cincomarzada" too.
Parque de Attracciones:
This amusement park is not far from "Parque Grande".  And lots of buses go here from the center.  There are various rides and fair games, a big outdoor swimming pool and garden.  Lots of concerts, fairs and festivals are also held here.  Especially during Festival of Pilar.  An Octoberfest party takes place here in Autumn and Summer.