Zaragoza is a city that is literally packed with bars and clubs.  In fact, it's the city with the most bars per capita in the whole of Spain!  As a result, finding somewhere to go out in this city really couldn't get much easier!
This vast nightlife scene is conveniently organised into "zonas", or areas, that cater to different age groups, play various types of music and provide all kinds of atmosphere. Get some guidance from this basic breakdown of the main areas, what to expect, and some of the bars and clubs to be found there.
Royo or Moncasi
Between Calle Juan Pablo Bonet and Avenida de Goya.
Lots of bars here with Spanish pop music, techno, house, heavy metal, hip-hop and rock, mostly for a younger crowd.
between Jose Moncasi and Avenida Goya.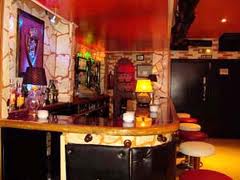 Amuleto
Perpetuo Socorro, 5
Pub music
Buitaker
Juan Pablo Bonet, 24
Spainsh Pop/ Rock
Celeste
Mastro Marquina, 20
Pop/ Rock
Chelus
Maestro Marquina, 20
Pub Pop/Rock
Universidad/ Bretón
Plaza de San Francisco/ Calle Tomás Bretón/ San Juan de la Cruz/ around the University campus.
This is a calmer area with lots of bars and pubs to start the night, or have a conversation over a beer with friends.
Juan Sebastián Bar
Teniente Catalán, 7
Jazz, Flamenco, Blues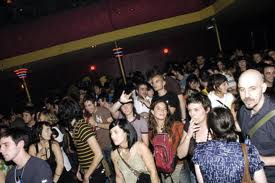 La Luna
Teniente Catalán, 3
Pub, Pop/ Rock
El Chiringuito "Las Cavas"
Bretón,  44
Various styles of music, pub atmosphere.
TNT Rock
San Antonio María Claret, 43-45
Pop/ Rock
La Zona
León XIII. / Calle de San Vicente Mártir and Calle de General Sueiro.
Older crowds gather here for posher bars and pubs with a mix of music styles.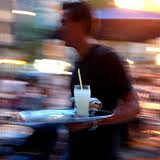 El Cielo
Cesareo Alierta, 6
Various house/latin
Buddha Centrick Club
San Vicente Martir, 23
Pop/ Rock
Belvedere
Maria Lostal, 25
Pop/ Rock
People
Maria Lostal, 5
Techno/ House
La Paz/ San Juan de la Cruz
San Juan de la Cruz/ General Sueiro and around
Alternative music, techno, house and a crowd of all ages
Pulp
Genera Sueiro, 46
Alternative/ Pop/ Rock
Brit
Comondante Santa Pau, 10
Alternative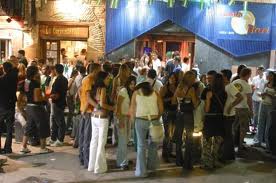 Candy Warhol
Calle Bolonia,26
Indy, pop/ rock
Sala Zeta
Latassa, 14
Rock/ Pop
La Lata de Bombillas
Maria Moliner, 7
Pop/ Rock/ live shows
El Sol
La Paz, 23
Pop/Rock
Casco Antiguo (Old Quarter), El Tubo
From plaza de San Felipe to plaza del Justicia/ Calle del Temple and around.
This area is a classic for going out.  It's close to busy Tapas bars, good for all ages, and with various styles of music.  Don't go before 12:00, as bars get going usually around 2:30.
Bacharach
Calle de Espoz y Mina, 12
Indy, alternative, pop/ Rock
Café Praga
Plaza Santa Cruz, 11
Jazz/ Flamenco/ Blues
Despierta Fierro!
Los Estudios, 7
Alternative
La Cucaracha
Calle del Temple, 25
mixed crowd, pub-disco
Bar Corto Maltés
Calle del Temple, 23
rowdy student pub
Chastón
Plaza Ariñol
relaxed atmosphere, Jazz, Blues and chill-out
La Casa del Loco
Calle Mayor, 18
Pop/ Rock
Oasis
Boggiero, 28
Pop/ Rock/ House/ live shows