Spain, in general, is a relatively cheap country to travel in- especially when it comes to eatting and drinking. Zaragoza, not being one of the more touristy cities in the country, is even more blessed with an abundance of good and affordable restaurants. Here's a list of some of the best places to try if you're on a budget.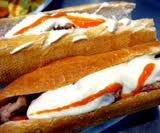 Calamar Bravo
Calle Moneva, 5
This is avery popular and famous bar in Zaragoza. If it's too busy, try "El Pollo Bravo", or "La Mejillonera" on the same street, for similar food, at great prices.
Go here for, Calamar sandwhiches, patatas bravas, and seafood tapas.
Domino Tapas
Plaza Santa Marta
Go here for: Tapas
La Mejillonera
Calle Cinco de Marzo, 3
Go here for:  mussels, tapas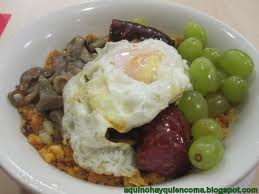 La Migueria
Calle Estébanes,4
Go here for: Migas (traditonal Aragonese dish- fried bread crumbs with chorizo)
Bar Estudios
Calle Estudios, 15-17
Go here for: good prices on cheeses and wines from all over
Bar Marly
Gran Via, 50
Go here for: Tapas, and famous "fritos"
Wok
Santander, 25
Go here for: Asian food