Almost all Spaniards will tell you that food from their region is the best in Spain and possibly even in the world. Yes, it's true, they are extremely proud of their gastronomy and sometimes even stuborn about it., so it seems hard to imagine that any kind of international cuisine would be accepted here. Fortunately, over the years the locals have begun to open up - and even warm up - to many different kinds of international cuisine.
Zaragoza has quite a good list of restaurants from all the over the world, throughout the city.  Here's a list of some of them.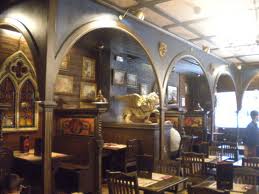 Mundo Mundial
Calle San Lorenzo, 5
Go here for: world food, from Carribean to Oriental. Cheap and good menus from €6.  Vegetarin menu €5.
La Gondola
Calle Santa Isabel, 8
Go here for: pizza, and pasta
Il Monasterio
Calle Damien Forment, just off Plaza Pilar
Go here for: big and cheap pizzas and pasta.
La Flor
Plaza San Felipe
Go here for: French food- crepes, steaks, seafood.
Tao
Camino de las Torres, 114
Go here for:  good Asian food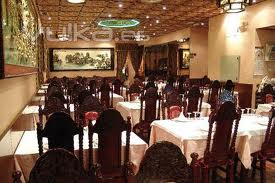 Mei Mei
Calle Reina Fabiola, 37
Go here for: Chinese, house specialty is roast duck.
Sakura
Francisco de Vitoria, 26
Go here for: Japanese food
Carpanta
Calle Zumalacárregui, 7-9
Go here for: Greek food
El Sabor de India
Fernando el Católico, 66
Go here for: Indian food
Darvish
Calle Jesús Comin, 13
Go here for: Iranian food
House of Medusa
Argensola, 8
Go here for: Turkish food, Kebabs.
El Mesón de Jaliso
Escoriaza y Fabro 22
Go here for: Mexican food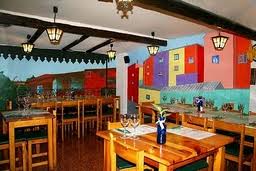 El Rincón Criollo
Antonio Agustin, 3
Go here for: South American and Lebanese food.
Parilla El Mangrullo
Francisco Vitoria, 19
Go here for: Argentinian food.